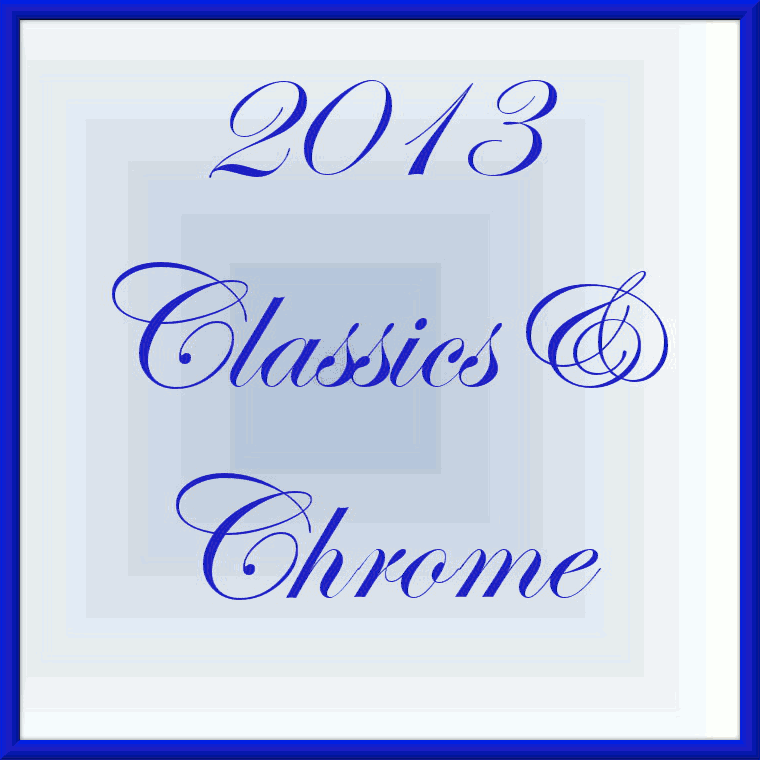 2013 Classics & Chrome Car Show
Well another C&C show has come and gone, held April 20th and 21st of 2013. The show was very good as usual and a good time, I am sure, was had by anyone who attended. It was extra special for me as my 1956 Studebaker Sky Hawk was selected to be in the show. The significant cars for me this year were a 1948 Tucker, two 1937 Packard Senior's (Model 12's), a 1912 Flanders, as well as a 1934 Studebaker Commander.
The Rock River Valley Chapter of the Studebaker Drivers Club was well represented by my 1956 Sky Hawk, David & Swaim's 1963 Avanti, Don Shelton's 1934 Studebaker Commander, Lloyd Richardson's 1963 GT Hawk, Dick Sarver's 1963 GT Hawk, Tom Upham's 1957 Silver Hawk, Ray Meyer's 1965 Oldsmobile Starfire, and Ron Johnson's 1964 Triumph T120C-TT Bonneville Motorcycle.
Showing with the AACA Club were Jack Willis's 1953 Commander, Rod Leezer's 1948 Studebaker Convertible, Dave Neiber's 1960 Lark Convertible and Marty Brackin's 1961 Mercedes Benz 190 SL Roadster.
Closely associated with the club were Brian Buetsch's 1965 Plymouth Valiant, Jim Jackson's Model T Touring Car, Jim Mooney's 34 Ford Hot Rod and Sue Bausher's 1969 Volkswagen bus.
Including the 1912 Flanders, there were seven Studebaker cars chosen in this years show. Just a little over 5% of the 135 units selected. However, we dominated the Post-War Classics with 5 of 20 for 25%. A very good showing for our Marque.
Story by: Jerry Johnson
Post War Photos Pre-War Photos