Classics and Chrome Car Show 2011
This event is fast becoming the premier car show for Northern Illinois and as such our car club owners and Studebakers have been a significant part of that success.
For the second year in a row, a Studebaker was chosen as "Best of Show" (Committee's Choice); Jim and Nancy Heinsohn's 1923 Studebaker Big Six Speedster.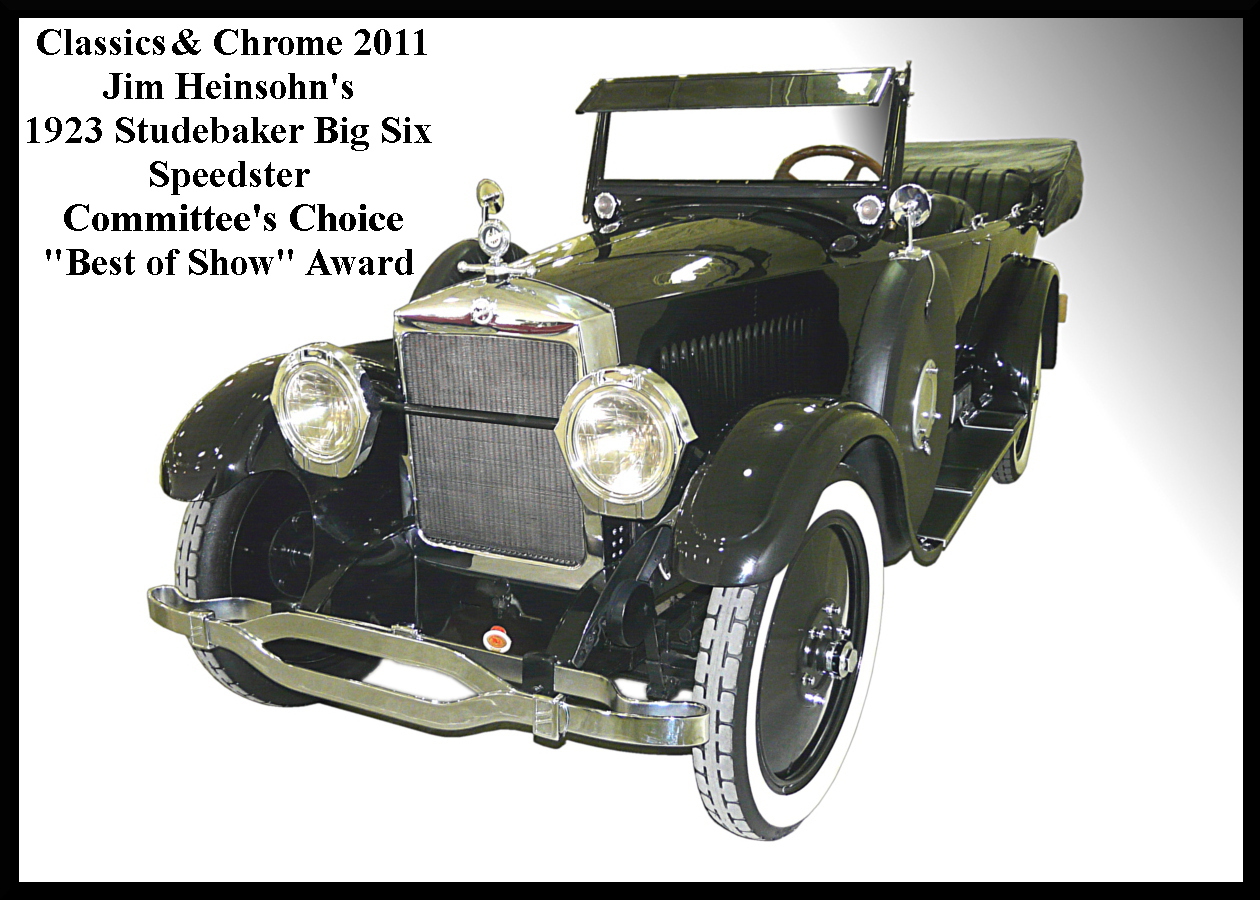 .
Speedster was the name Studebaker gave to the side-mounted version of the EK Big Six when announced to the general public in March of 1922. It became available to dealers in June of that year. Besides the two extra wheels and tires mounted in the front fenders the speedster differed from the standard touring by the addition of a trunk rack and trunk. It also had a large upholstered center arm rest in the tonneau. This made it a four-passenger car and with jump seats omitted this provided plenty of additional leg room. For 1923 the center arm rest was omitted providing for 5 passengers. The significant exterior changes were the nickeled radiator shell and the glare proof visor. (The Speedster information was taken from an article written by Richard Quinn, from The Antique Studebaker Review).
Additional awards for Studebaker were Ron and Nadia Johnson's 1956 Golden Hawk - "Best of Class" - Post-War

and Gordy and Annette Buetsch's 1953 Studebaker dragster - "Best of Class" - Exotic/Race.
RRVCSDC member cars were chosen for the 2011 event by the selection committee, thirteen times this year. That represents just over 10% of the 125 cars selected for this years show.
The additional cars not mentioned above, selected for this year, were in no particular order.
Nancy and Jim Heinsohn's 1951 Studebaker Regal Deluxe convertible.
Doug and Katie Hodak's 1951 Studebaker Starlight Coupe P-38.
Ed and Sharon Stevens' 1955 Desoto hardtop.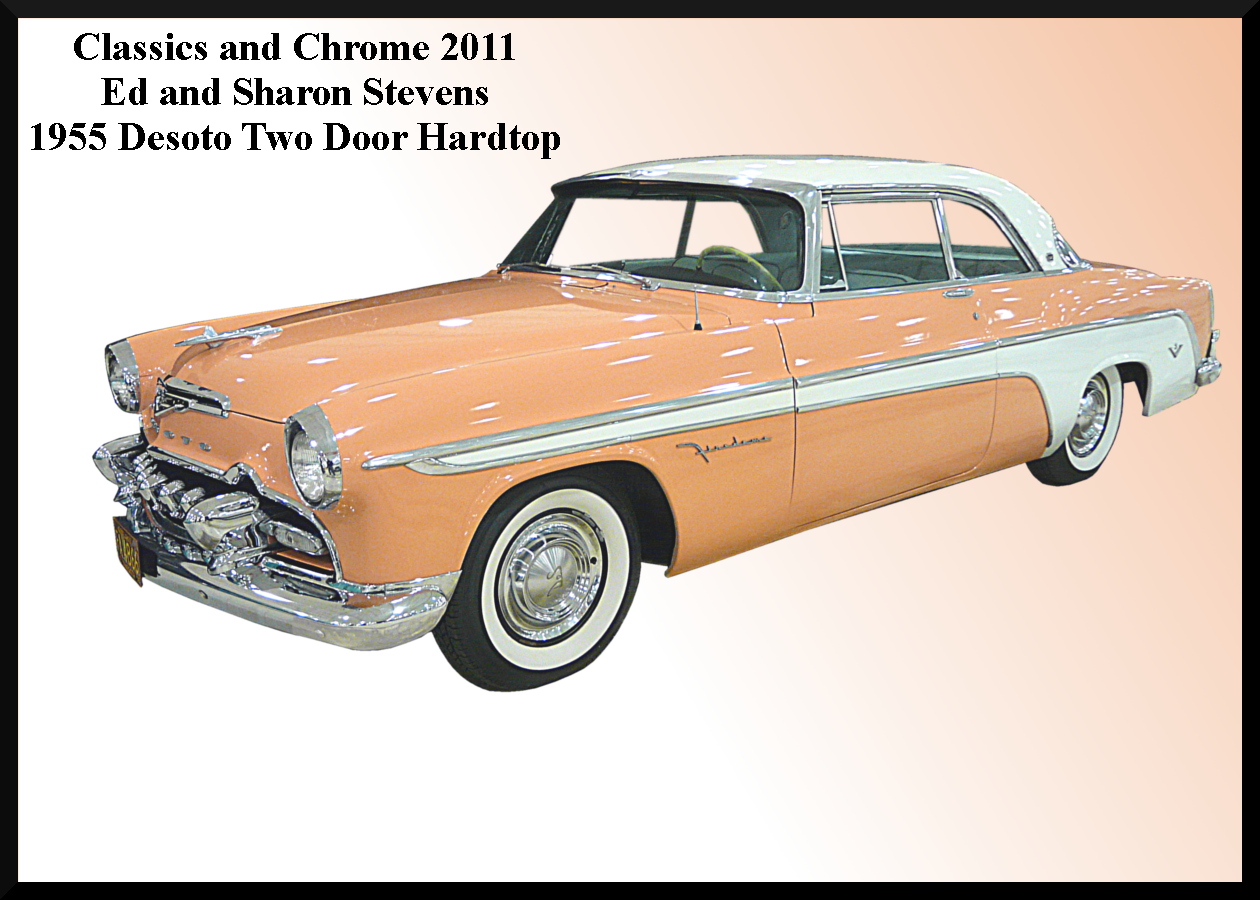 Ed and Sharon Stevens' 1955 Desoto sedan.
Dick and Dixie Sarver's 1955 Packard 400.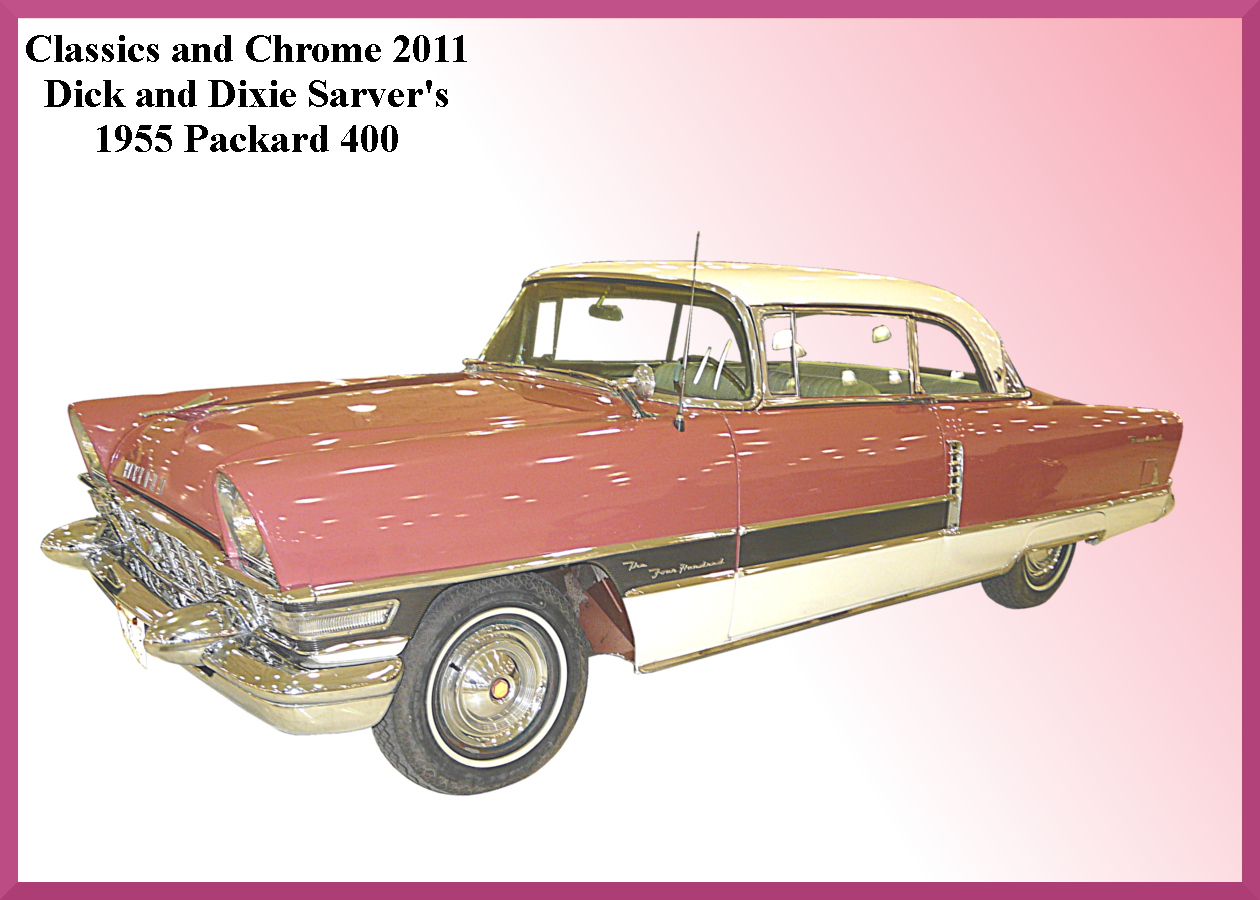 John and Ellen Reading's 1955 Packard Caribbean convertible.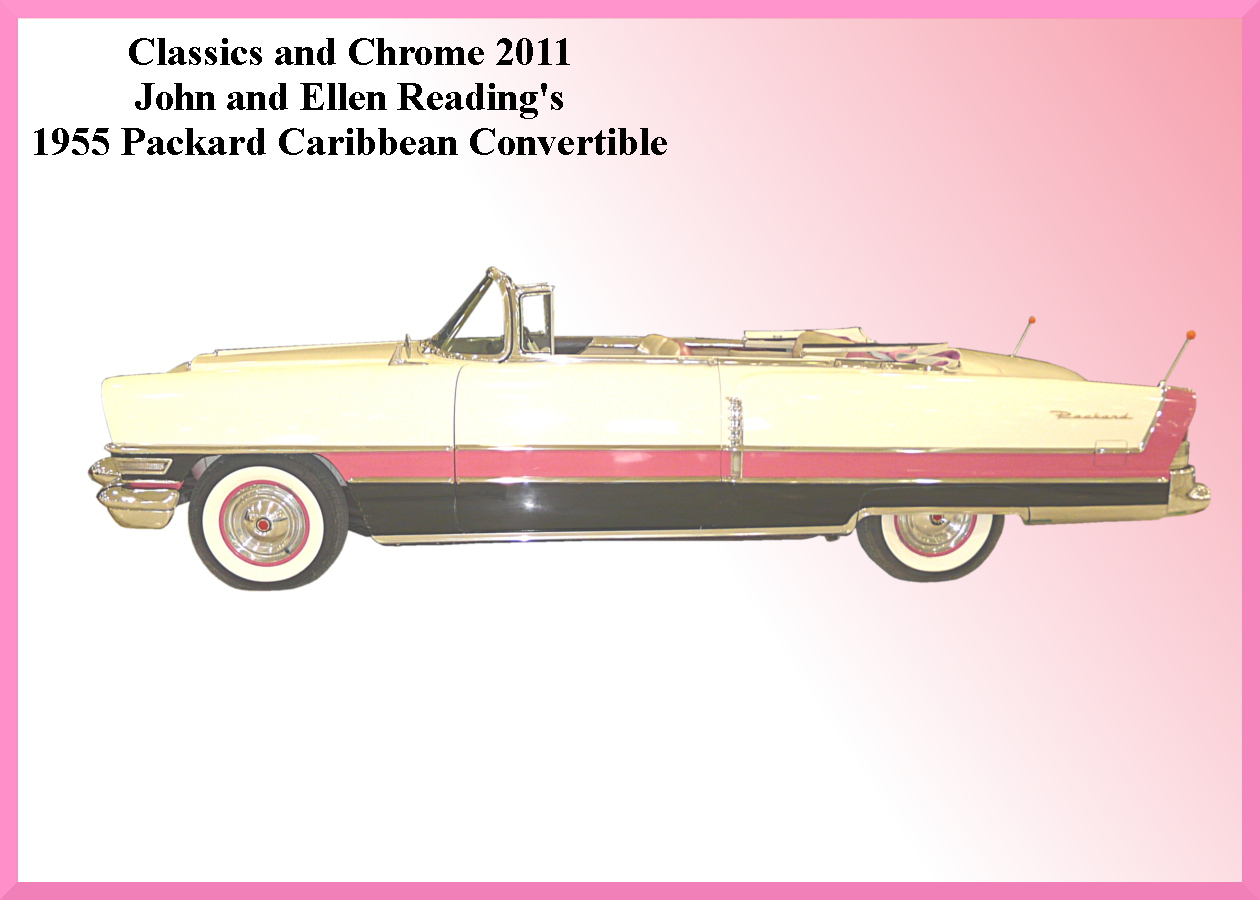 Marty and Sue Brackin's 1958 Isetta 300.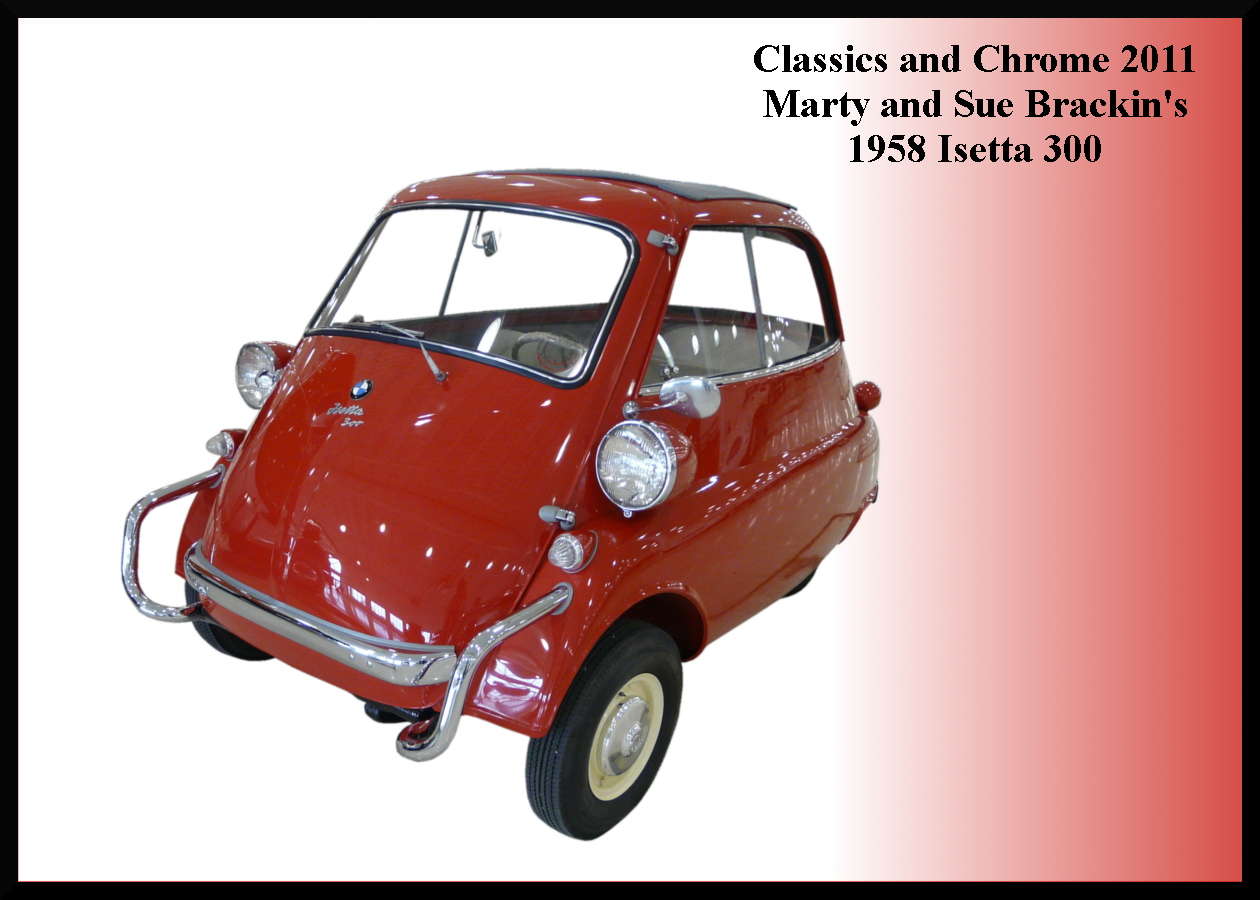 Marty and Sue Brackin's 1961 Mercedes 190SL.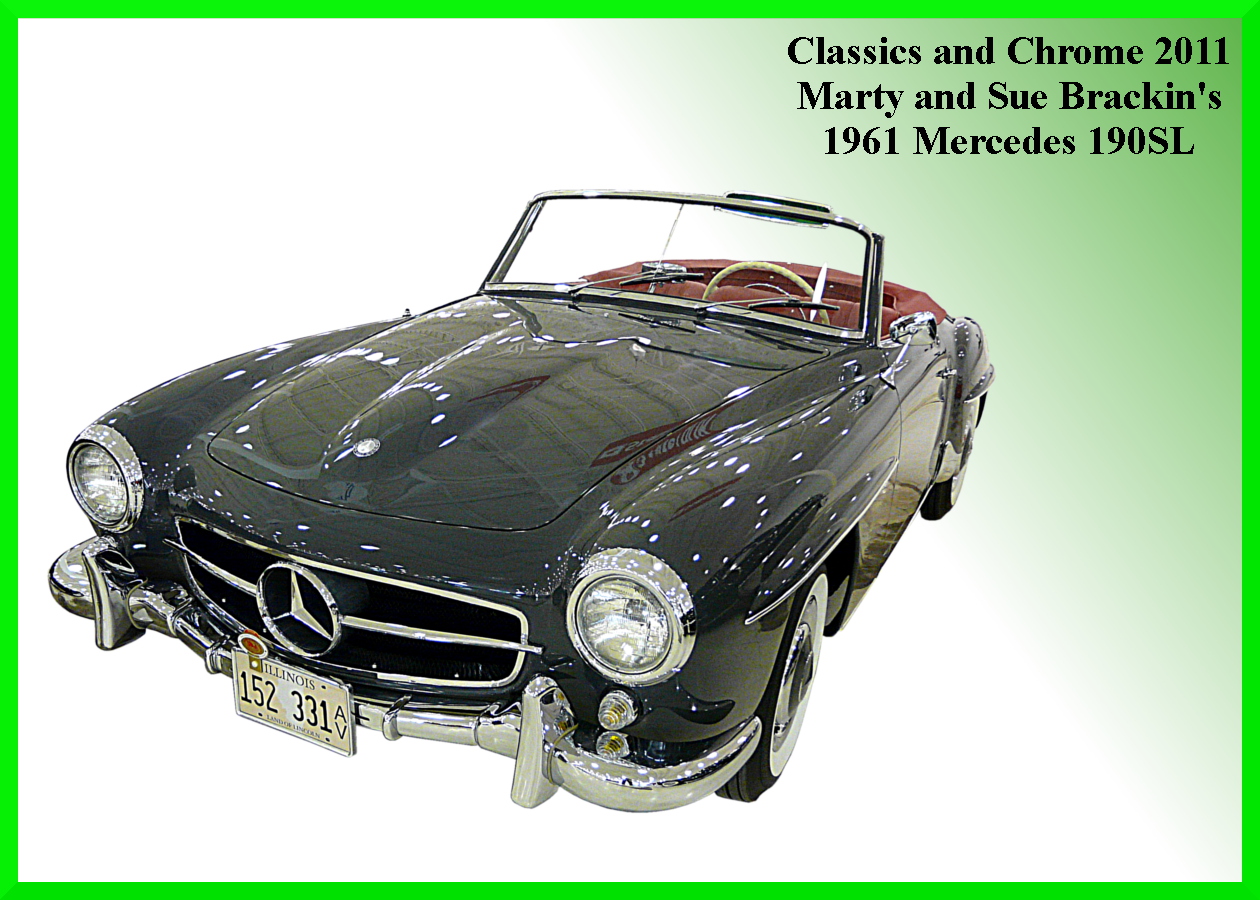 Ernie and Janice Endsley's 1965 Starfire convertible.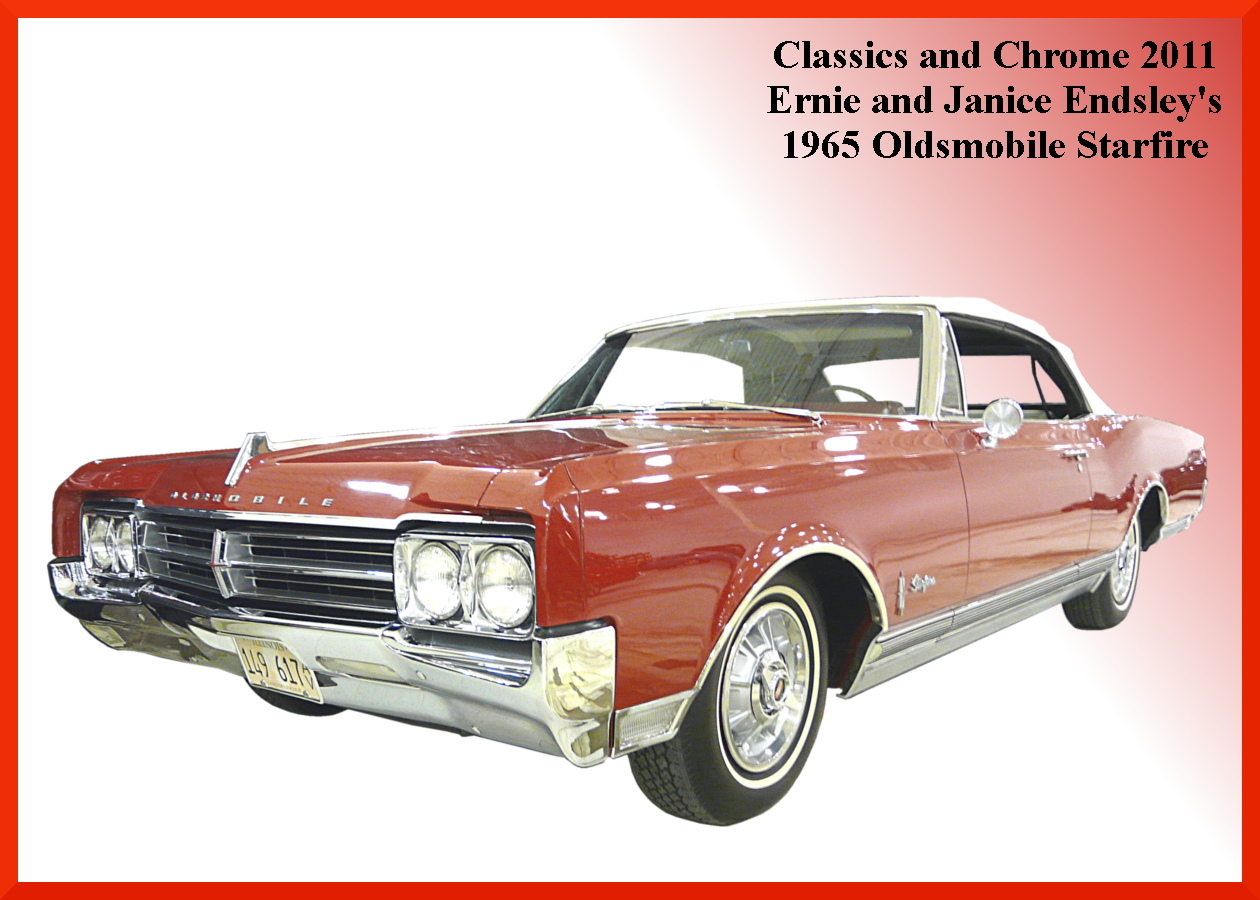 Ron and Nadia Johnson's Post-War Midget Racer.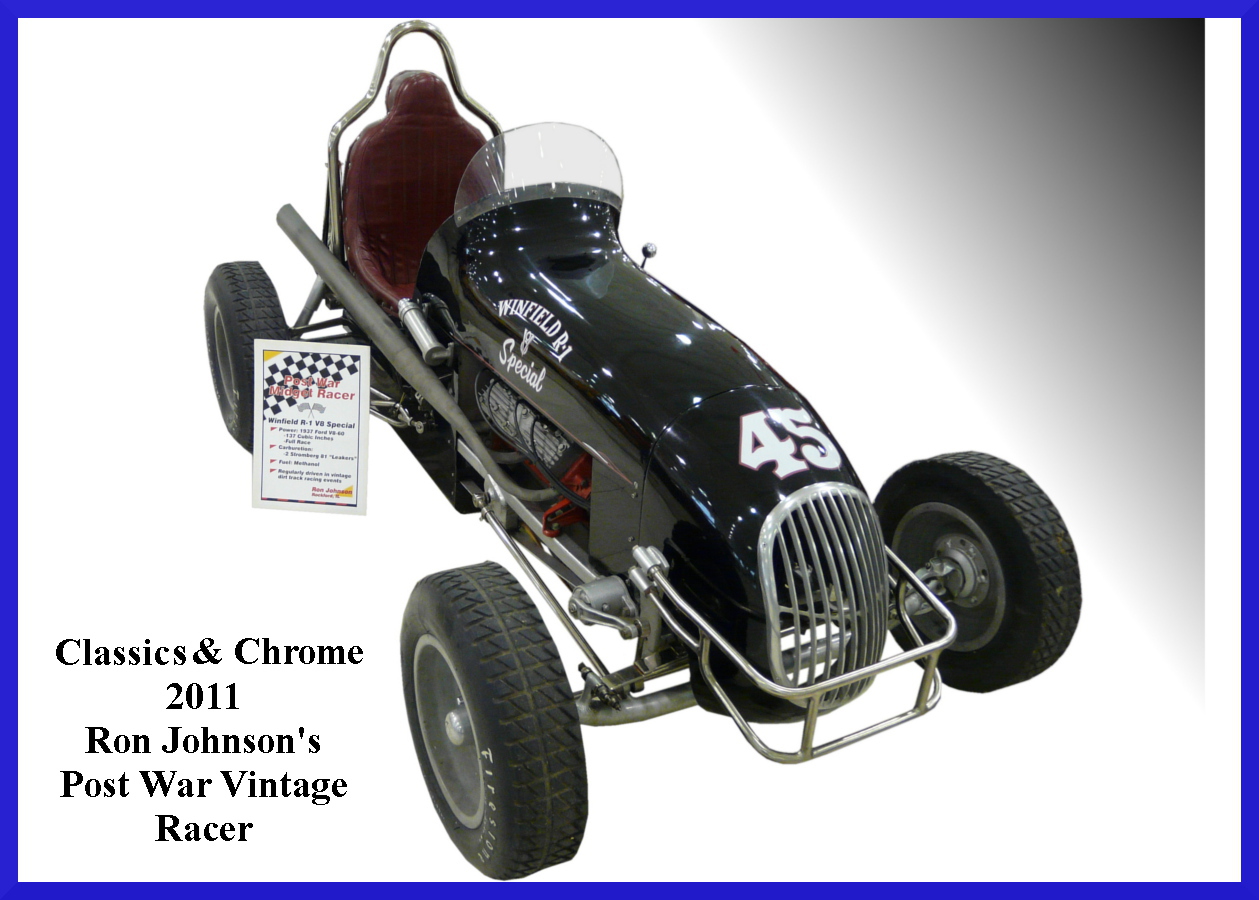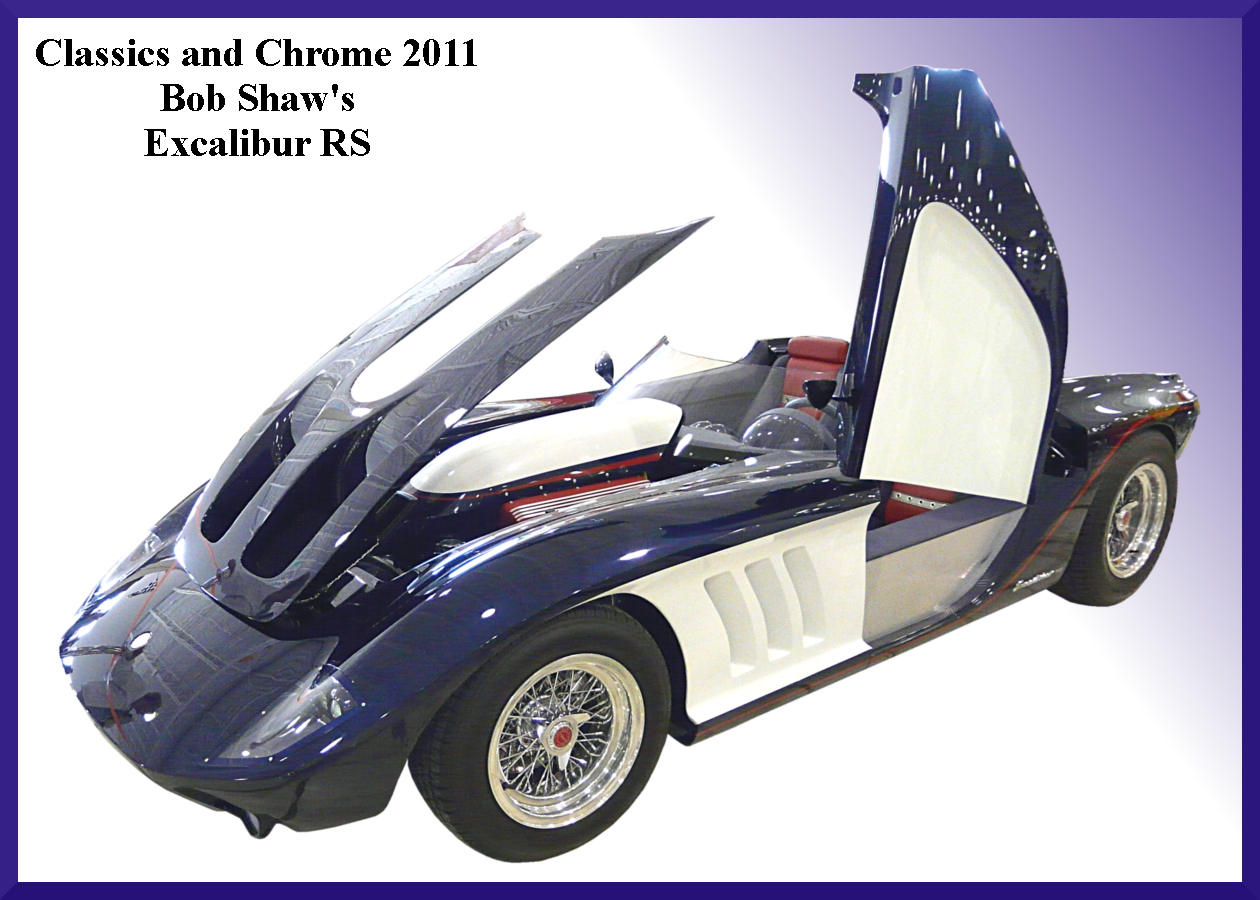 Further connections to Studebaker were found in the 2006 Excalibur RS built and shown by Bob Shaw. The Excalibur RS is an appropriately modernized version of the Hawk sports roadster that Stevens designed in 1959 and developed to the scale-model stage (currently in Shaw's possession).
This one off car was built by Shaw in tribute to the original Excalibur Hawk, designed and built by his close friend Brooks Stevens. The second generation 1961 Excalibur Hawk coupe was done for Studebaker by Stevens near the end of Studebaker's car manufacturing life, and was never put into production. It also exists today and is owned by Stevens' grandson. The 2006 Excalibur RS was awarded "Best in Class" - Special Interest.
All in all, it was a great showing (Classics and Chrome) for our club members.