2010 Fall Tour
RRVC club members met at Hawks View restaurant on the morning of September 24th to begin the fall tour to Prairie Du Chien, WI.
Among the cars leaving were Studebakers driven by Jack and Van Willis, Dave and Donna Neiber and Roscoe and Mary Stelford. The group left at 8:00 a.m. and followed a very detailed and well laid out scenic route through southern Wisconsin to Prairie Du Chien. Along the way we added other cars driven by Andy and Sherry Aranda, Al Martin, and Gene Oleson and Loni Wolfram. After a scenic drive (we saw most of the small towns in southern Wisconsin) we arrived at Culvers for lunch. We then proceeded to check in at the Microtel Inn and a brief rest before gathering for our fist tour.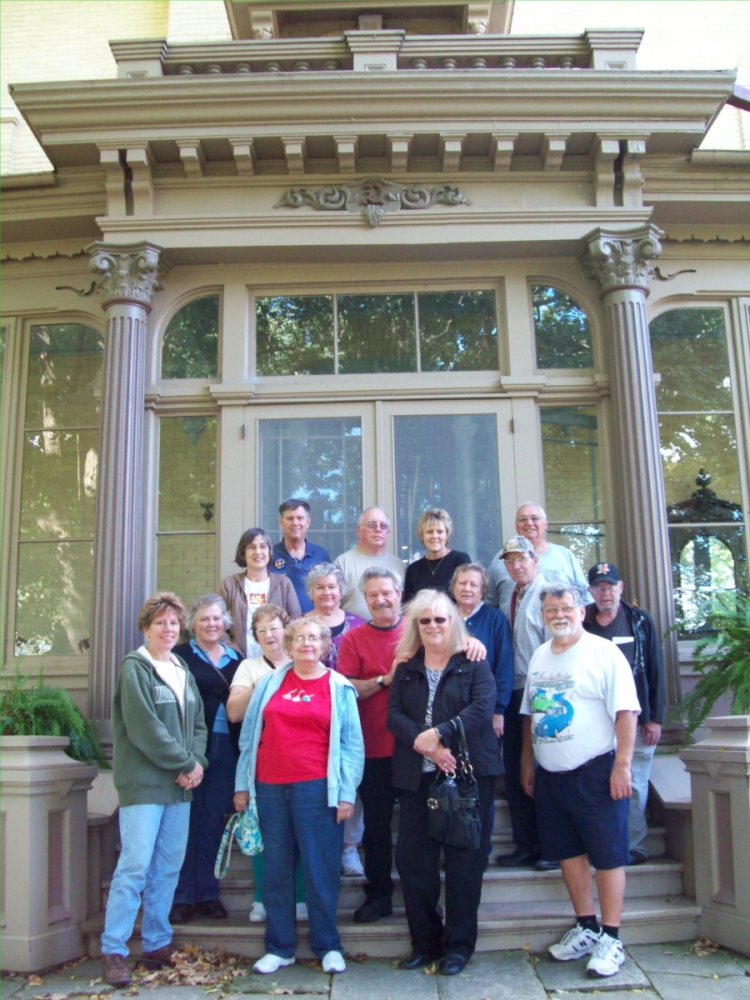 We went on a tour of the villa Louis mansion and entered the world of upper-class Victorian America. Built on the banks of the Mississippi river, it was the country home of the Dousman family. Today it has been vividly restored to it's 1890 splendor.
After the tour, we had supper at Huckleberrys restaurant. The rest of the evening was spent visiting and playing cards.
Saturday was a day spent going to the Apple Festival at Gays Mills, which included crafts, flea market, and apple orchards. Everyone went their own way and found several treasures. We went to "The Barn" for supper, then back to the motel for more car stories and the ladies had some loud card playing.
Sunday we crossed the Mississippi river and went on a very interesting boat tour.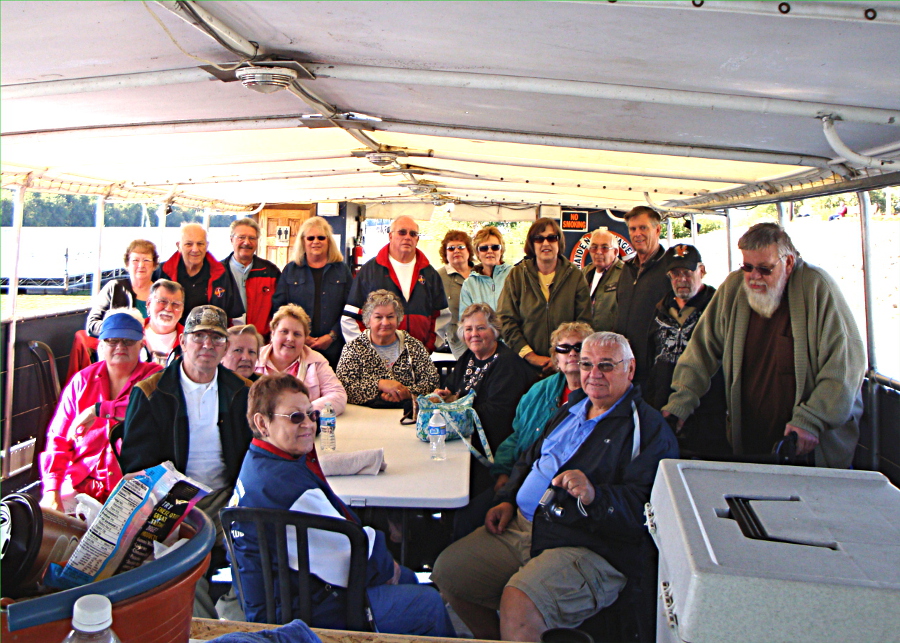 The captain's stories were full of interesting information on diving for mussels and how the fresh-water mussels became an endangered species. Stories and descriptions about the locks on the Mississippi river and how the zebra mussels are a problem was also told. After the boat tour we had lunch at McGregor Marina. Then several people went to the lookout at Pikes Peak State Park.
Some people started heading for home and a few people did a little antique shopping in McGregor before leaving for home. Everyone had a great time and want to thank Mary Hagemann and her helpers that wet up this outing. There was a total of 27 members attending a great Fall Tour to Prairie Du Chien.
All in all the trip was a LARK.
By Roscoe Stelford